Welcome to Topaz Veterinary Clinic! We are a family-owned full service animal hospital committed to providing exceptional veterinary care for your pets.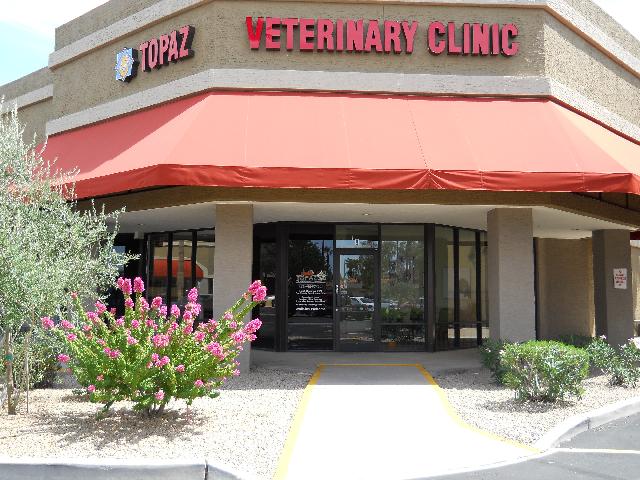 We make owning a pet an enjoyable and rewarding experience by being a trusted source of exceptional care, service, and information for our clients and patients.
- Dr. Geoff Berthiaume and Dr. Sarah Marzke
Gum Can Kill your Dog? GUM? Seriously?! Oh, and GRAPES, too? Great! Just great!
Let's try the forest – serene communion with nature, right? Nope. Bears can take a chunk out of your hide, trees can fall on your head, and if you nibble the wr ...
Read more ...
Blood Clots: A Stroke of Bad Luck
Strokes in people account for a huge amount of medical misery and expense. They are a leading cause of death and disability for humans. Strokes come in two majo ...
Read more ...
Cliff Diving through a Cloud of Expectations
Clients' expectations of a visit to the vet sometimes differ from what a vet expects. It's possible this is never more true than in an emergency. A couple of ye ...
Read more ...
An Answer to Cancer?
A research veterinarian with a background in oncology and aging crossed the country earlier this year to visit Rottweilers in their homes to try to understand w ...
Read more ...